Site visitors, readers, and those considering bringing me to address their audiences deserve to know what qualifies me, a lay person, to do this work. Here's the short backstory (the long backstory appears as anecdotes throughout Notes from the Waiting Room, setting up subsequent explorations and explanations).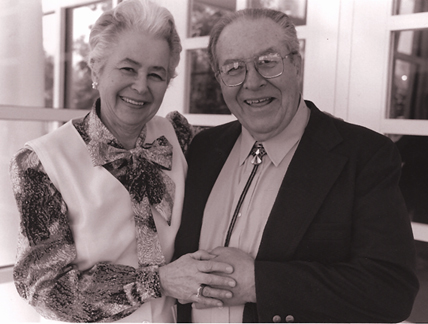 Like most if not all citizen patient advocates, my patient family suffered needless shock and harm during and as a result of our immersions in the medical "system." For us these episodes occurred during each of my parents' terminal hospitalizations. My work emanates from these experiences, and I dedicate it to my parents' memory. My mother suffered sudden respiratory collapse, was immediately intubated and placed in an ICU, where we gathered and she lay until we literally unplugged her. My father crashed medically during pacemaker eligibility testing (today I might have argued against it) and acquired nosocomial urinary tract MRSA which migrated to his blood. He died due to this infection.
Mom's demise (January 2004) was colored by events including what I refer to as DNR Snafu's #1 and #2. These completely interfered with our patient-family's ability to function on Mom's behalf, interrupted her treatment, and needlessly harmed my then-83 year old father (Mom's proxy). A cold and callous ICU culture stripped from our experience of her demise and death any shred of humanity.
Fourteen months later (April-May 2005), entering what turned out to be Dad's terminal hospitalization, my sister and I had thought that we had learned "the ropes." It turned out that we had not. In fact, amongst another endless suite of medical mishaps we experienced DNR Snafu #3, which very likely shortened Dad's life.
All 3 DNR Snafus were solely about poor, mistimed, or absent communication regarding life support technology use that left our patient-family completely uninformed with regard to treatment events in the moments when decisions needed making, let alone in advance of known choice points.
Note that these short vague statements in no way portray the repetitive experience of angst, shock, and harm; read Notes for the details, which I present as launching points for picking apart what went wrong and how you can avoid similar circumstances.
Stunned, I mused about why we had failed twice in a row with and for the only parents I had. Sort of without trying, I developed some ideas—"theses" for the academically oriented—to explain why. At that point I had vague thoughts of writing a book. Before committing, I had to learn if we just had rotten luck twice in a row, or if our experiences were more broadly applicable. I interviewed a range of providers—nurses, ethicists, chaplains, mid-level administrators, and non-hospital doctors (high level administrators and surgeons declined to engage with me). To a man and a woman they concurred that our experiences represented a norm, and that all Americans, rural or urban, in any flavor of hospital setting, were at 50% or greater risk of experiencing the types of shock and harm that we did (I have since deduced that this condition extends to other countries around the world). Further, as a result of vociferous reading I discovered that no one—especially not providers—had introduced my theses let alone the language I use to express them. In other words, my thoughts and manner of expression seemed, both then and now, unique.
When some big bad situation occurs medically, or when enough small (or large) snafus occur in an ongoing chain that adds up to a cumulative big bad experience, we can respond in several ways: solitary grief, grousing amongst our personal community, or action. I had to write. I couldn't not write and publish. Hearing what I did during all my interviews, plus our experiences, I felt that not writing and speaking would be like trying to cap a geyser by sitting on it.
Bart Windrum