You want your loved one's and your own last days to be peaceful.

How do you increase the likelihood that they will?


---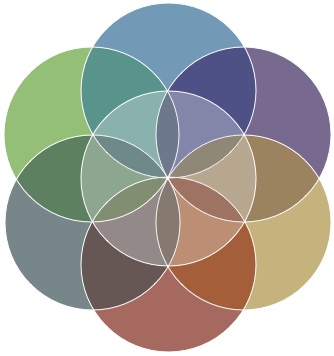 Enroll in Bart Windrum's one-of-a-kind webinar series:
Overcoming the 7 Deadly Obstacles to Dying in Peace
A peaceful death requires that the months, weeks, and days leading to that moment are shock-free and harm-free. Achieving this in today's medicalized, legalized world is not as simple as making a living will and assigning a medical advocate; nor as inward-focused as engaging in spiritual reflection or practice.
In each of these three 90-minute sessions, available separately or as a package, you will progressively learn what's necessary to create the peaceful death we all say we want to achieve. In a few hours you'll learn what took me almost ten years of experience, research, study, and reflection to piece together: how to recognize, assess, and mitigate the range of prevalent obstacles to dying in peace in 21st century western societies.
---
---
Click here to Overcome the 7 Deadly Obstacles to Dying in Peace
---
---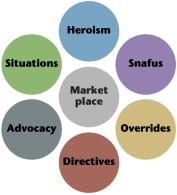 If you've already engaged in end-of-life conversation, executed advance directives, and assigned a medical advocate, this webinar series is your best next step. If you haven't yet done these things, this webinar series is your best first step.
This practical webinar series goes beyond the end-of-life guidance typically offered, empowering you to find and stay on a glide path toward peaceful dying. Obstacles are built into our system. Become sensitized in advance, seeing obstacles as they approach. You'll be prepared to act in order to mitigate their impact—or even avoid them.
For most of my parents' lives, medicine worked really well—and it extended my father's life for 19 years. But at the end of both of their lives, institutions and providers failed my family in profoundly harmful and shocking ways. I vowed to get to the bottom of all the failures—my own, my family's, and medicine's—and I have. I've identified, assessed, and will help you thoroughly understand the 7 Deadly Obstacles to Dying in Peace.
---
---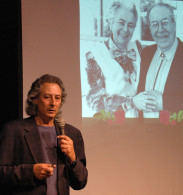 ---
---
Click here to Learn How to Advocate in Complex Medical Situations
---
The 7 Deadly Obstacles to Dying in Peace and What You Will Learn About Them
1  Failure to recognize prior medical engagement as heroic  Learn how to assess prior medical engagement to answer the question "When is enough enough?"
---
2  Exposure to medical snafus (misadventures and/or errors)  Understand the forces that channel us into medical misadventure (ill-advised, questionable treatment)  •  Learn about and appreciate the prevalence of medical error and risk in medical treatment  •  Acquire insights with which to evaluate proposed treatment courses in light of your goals
---
3  Ignorance regarding life support matters and overrides  Learn about and ponder what constitutes life support  •  Identify the environments and situations in which life support is routine  •  Become exposed to the range of overrides to directives that result in the use of life support technology in any setting
---
4  Over-reliance on advance directives  See 10 distinct advance directives used in the United States  •  Understand the relationship among them  •  Appreciate how directives can fail to protect us
---
5  Inability to advocate medically for a loved one or oneself   Learn from cautionary tales that exemplify failures to effectively advocate medically  •  Be introduced to a range of skills required to effectively advocate medically  •  Recognize the importance of informed consent  •  Receive a list of resources and recommended reading to hone advocacy skills and to facilitate advocating during medical circumstances
---
6  Difficulty distinguishing among dying situations  Acquire new language that describes sixteen distinctly different 21st century dying situations, to help aim for the death you want and away from the deaths you don't want
---
7  An opaque dying marketplace  Explore and understand how prevailing norms withhold what we need to know in order to make informed advance dying services purchase decisions
Plus…New Definitions  Explore a set of new, patient-centered definitions that put patient-family viewpoint at the center of medical situations — I like to call these new terms of engagement
---
---
Click here to Acquire the Ability to Protect Yourself and Your Loved Ones
---
---
---
---
Click here to Effectively Manage Any Hospitalization
---
---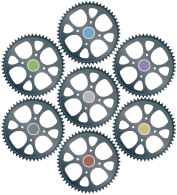 We've all heard, and may even have our own stories of bad deaths that happen even when good deaths were hoped and theoretically planned for. These webinars will forever change your viewpoint of what good deaths require. You won't so easily be taken by surprise. You'll understand each obstacle separately and how all seven interconnect and overlap, in circumstances that unfold both slowly and rapidly.
Webinar #1:  New definitions to reframe our outlook. Obstacles 1, 2, and 3:  Evaluating personal medical heroism; Medical misadventures and errors; Life support matters and overrides in various settings; Q&A throughout.
Webinar #2:  Obstacles 4 and 5:  Advance directives, all 10 of them; How to advocate effectively medically for oneself and for a loved one; Q&A throughout.
Webinar #3:  Obstacles 6 and 7:  Introducing and distinguishing among sixteen previously unnamed dying situations; Opening our awareness to an overarching opaque dying marketplace. Plus mention of other obstacles that impact dying, and Q&A throughout.
$35 US for each 90-minute webinar
Overcoming the 7 Deadly Obstacles to Dying in Peace examines impediments related to or caused by medical engagement, which are intrinsic to dying in modern western societies. Another class of impediments to peaceful dying involves belief, acceptance, forgiveness, and similar emotional issues. With the exception of exploring how we personally qualify medically heroic choices, the 7 Obstacles program does not address intra- or inter-personal matters.
---
---
Click here to Attend 1, 2, or all 3 Webinars
---
---
The 7 Deadly Obstacles to Dying in Peace
Failure to recognize prior medical engagement as heroic
Exposure to medical snafus (misadventures and/or errors)
Ignorance regarding life support matters and overrides
Over-reliance on advance directives
Inability to advocate medically for a loved one or oneself
Difficulty distinguishing among dying situations
An opaque dying marketplace
Bart Windrum's end-of-life works:
Overcoming the 7 Deadly Obstacles to Dying in Peace, 2014
To Die in Peace: Overcoming Obstacles, Facebook group founder, 2014
It's Time to Account for Medical Error in Top Ten Causes of Death Charts, Journal of Participatory Medicine, 2013
TEDxFoCo talk — Dying IN Peace to Die AT Peace: New Terms of Engagement, 2013
Windrum's Matrix of Dying Terms™, 2012
Never Say Die Rap, 2012
Hospital Corporation of America annual ethics conference keynote, 2009
Notes from the Waiting Room: Managing a Loved One's End of Life Hospitalization, Axiom Action, 2008, 336 pages
How to Efficiently Settle the Family Estate, Axiom Action, 2008, 72 pages
The Option to Die in PEACE — Patient Ethical Alternative Care Elective (Colorado healthcare reform initiative submission), 2007
Bart Windrum's works are endorsed by:

POLICYMAKERS and EDUCATORS
Richard Lamm, former Colorado Governor
Jennifer Ballentine, co-author Colorado MOST legislation
Cordt Kassner, CEO Colorado Center for Hospice & Palliative Care
Jari Holland Buck, University of Toledo Graduate Patient Advocacy Program (Windrum's Matrix of Dying Terms™ used as a curriculum segment)
CLINICAL ETHICISTS
Ronn Huff, Director of Clinical Ethics, Hospital Corporation of America
Diann Uustal, RN MS Ed.D
Robert Eaton, Director of Mission and Ministry, St. Anthony Central, Denver, CO
DOCTORS
Dennis McCullough MD, geriatrician, author of My Mother Your Mother: Embracing Slow Medicine
Daniel Johnson MD, Colorado palliative care
Jane Mountain MD, primary care
SPIRITUAL LEADERS
Rabbi Zalman Schachter-Shalomi, founder of the Jewish Renewal and Sage-ing movements
Sanchi Retta Lawler, founding director Boulder Morningstar Zen Center
HEALTHCARE VISIONARIES and CITIZEN ACTIVISTS
Susannah Fox, national healthcare and technology authority
Katy Butler, New York Times bestselling author of Knocking on Heaven's Door: The Path to a Better Way of Death
Helen Haskell, MAME/Mom's Against Medical Error
Julia Hallisy, The Empowered Patient Coalition
Nick Armstrong, TEDxFoCo curator
Elinor Christiansen, President, Healthcare for All Colorado
Regina Holliday, The Walking Gallery of Healthcare
Overcoming the 7 Deadly Obstacles to Dying in Peace is a practical program. Sessions 1 and 2 in particular are directly applicable to any patient-directed management of hospitalization, not only dying and death. This webinar series does not advocate for or against any particular end-of-life pathway. You will learn how to substantially increase your chances of getting what you want from systems and circumstances that, by default, deliver what many people say they don't want. Honing your sensitivity to find a path toward a peaceful death—and developing the wherewithal to stay on it—knows no political, religious, racial or social bounds.

Today, a citizen movement for the right to die is taking root around the globe. There are differences between medicalized dying; patient-directed dying; right to die, death with dignity, and physician aided dying; euthanasia; etcetera. To be clear: this program advocates for informed patient-family choice no matter which pathway people elect. Although I personally support aided dying, this program does not specifically address it beyond identifying its place among the range of 21st century dying outcomes.

Disclaimer: Bart Windrum is a lay person, neither a medical provider nor a lawyer. Information presented in these webinars is based upon personal experience and inquiry. These webinars do not provide medical, legal, or financial advice. The webinars are not intended as a substitute for medical guidance from healthcare providers, or legal guidance from attorneys, or financial guidance from financial advisors. Bart Windrum and Axiom Action LLC are not responsible for any adverse effects or consequences resulting from the use of information presented as part of the webinar series or any ongoing discussion. By enrolling in any of the webinar sessions you agree to this disclaimer and its terms.